JACKSON MOASSESFAR WEDDING
This project is a complete design for the Jackson Moassesfar wedding. I screen printed the invitations and embossed them with a decorative pattern around the border. For the seating solution, I designed a hanging tag and attached them to vintage skeleton keys. Each tag contained the guests name and table number on the outside and was hung on a framed panel of tongue and groove wood which I hand stained and distressed. I perforated the tags so that they could be opened and guests were encouraged to write what they felt was "the key to a happy marriage", detach the card and leave it in a jar for the married couple to read at their leisure. I hand cut the bar sign from pine which I then stained and distressed. I installed string lights to the interior so that it could be seen easily at night and to illuminate the bar area with a soft yellow light. The menu was designed and then printed with an inkjet, using the color scheme of the wedding and interesting typography to keep with the vintage feel of the celebration. I designed the cocktail and cupcake signs and then printed them with an inkjet. I stained and distressed the wood carriers, and then decoupaged them onto the face of the wood and sealed them.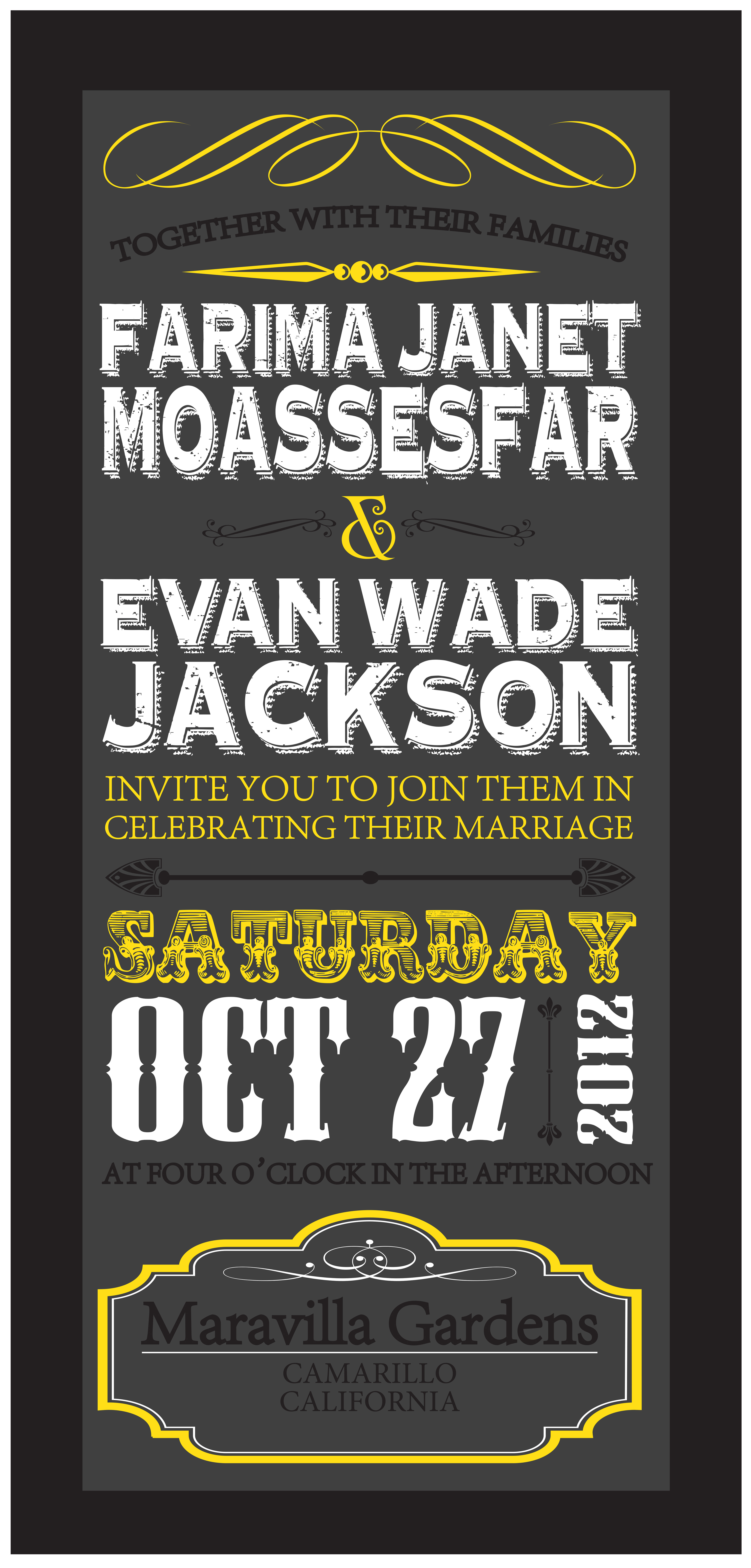 After Party Ticket, Map, and Registery Information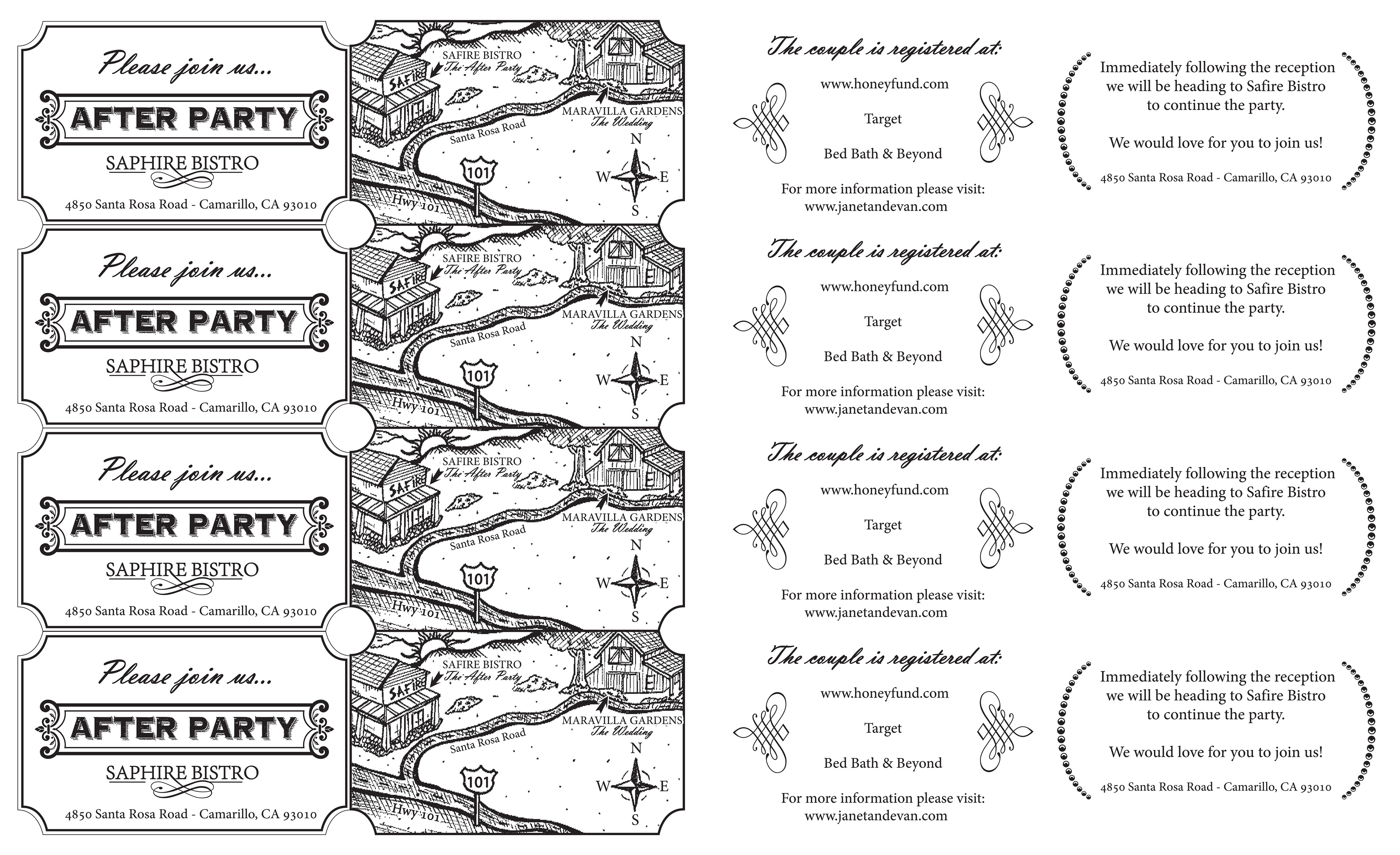 Screen printed wedding invitation mounted on embossed card and embellished with black sequin. Printed after party invitation. Photography credit
Embrace Life Photography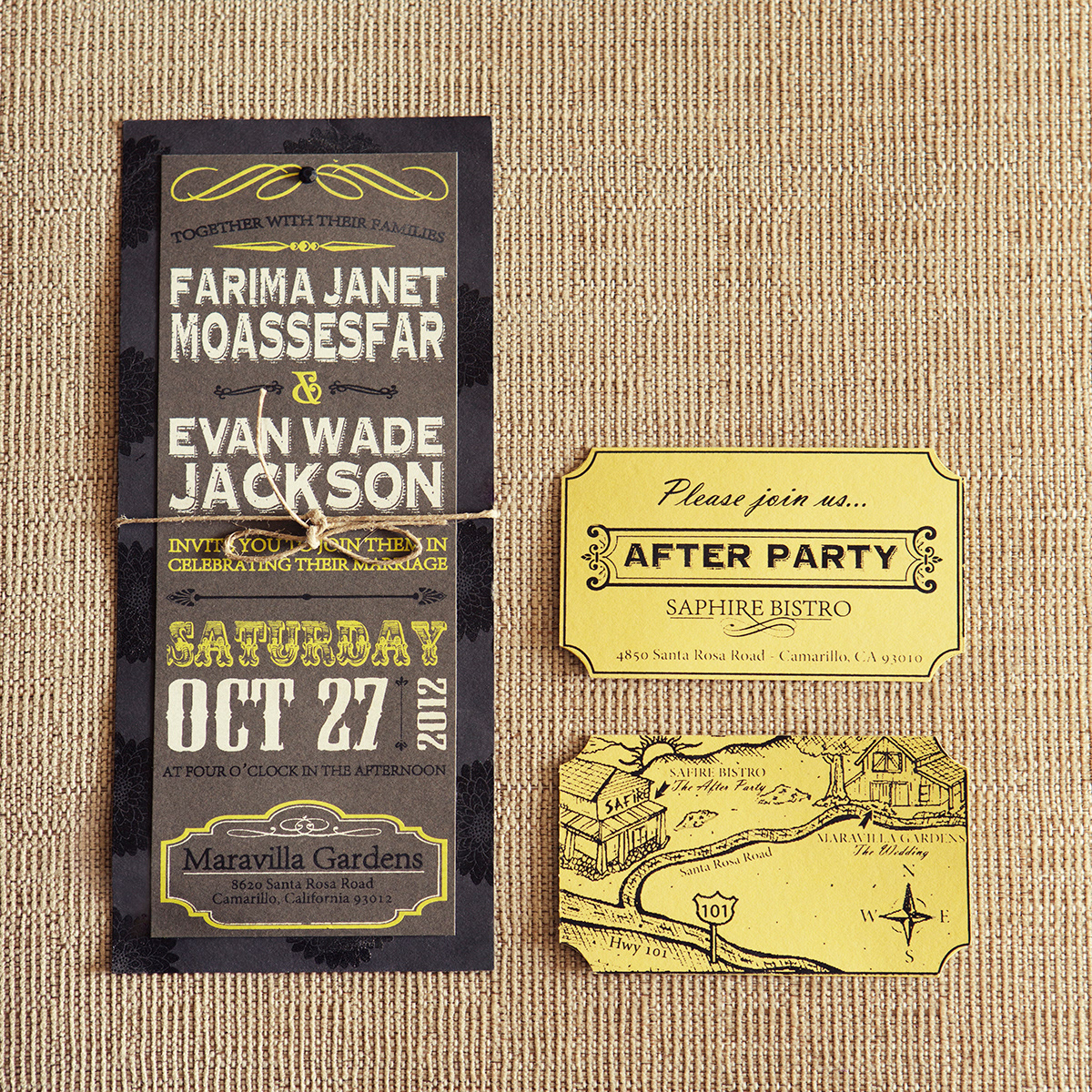 Wedding invitation envelope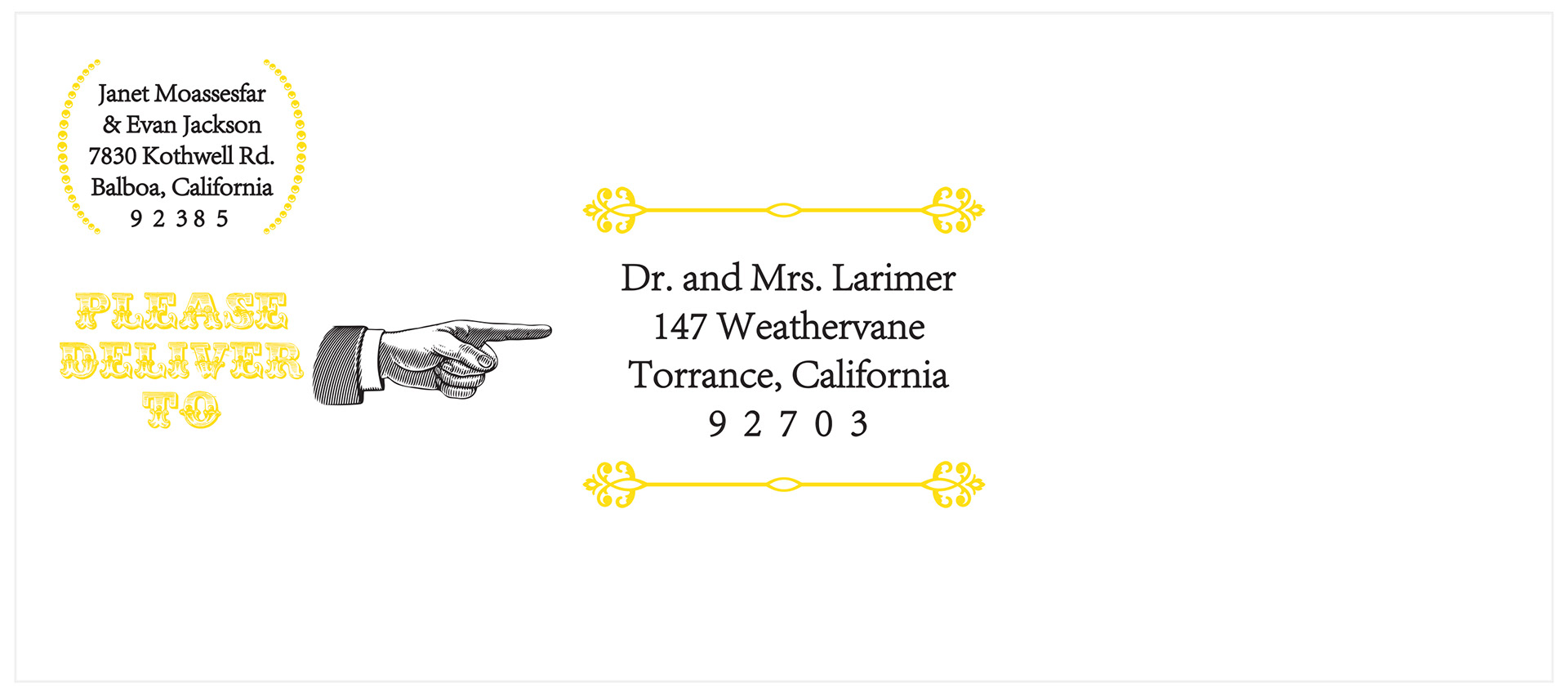 Reserved Seating Assignment Cards and Tear Away Note for the married couple.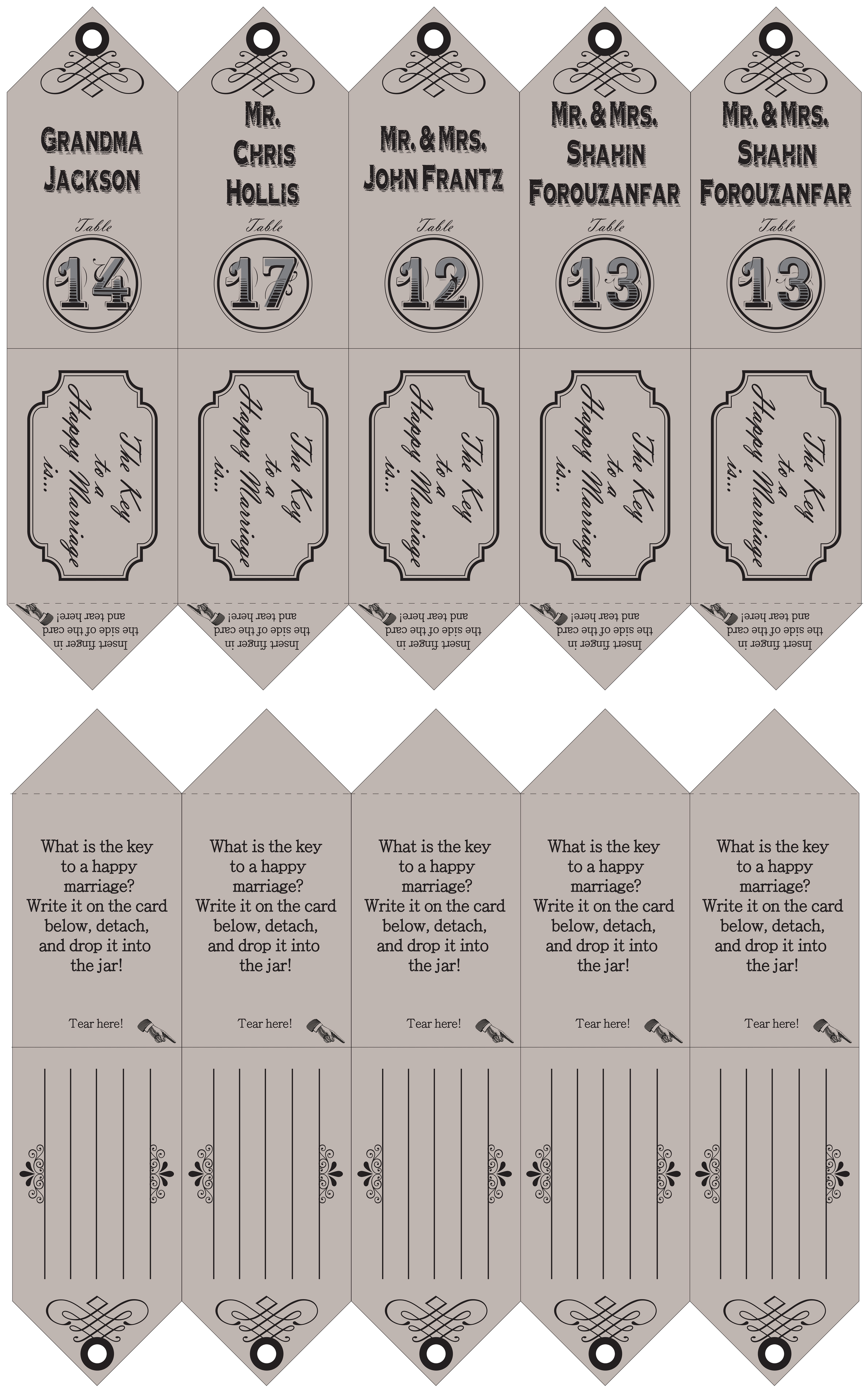 Detail of Reserved Seating Assignment Cards with attached skeleton keys, hanging on framed distressed and stained tongue and groove boards. Photography credit
Embrace Life Photography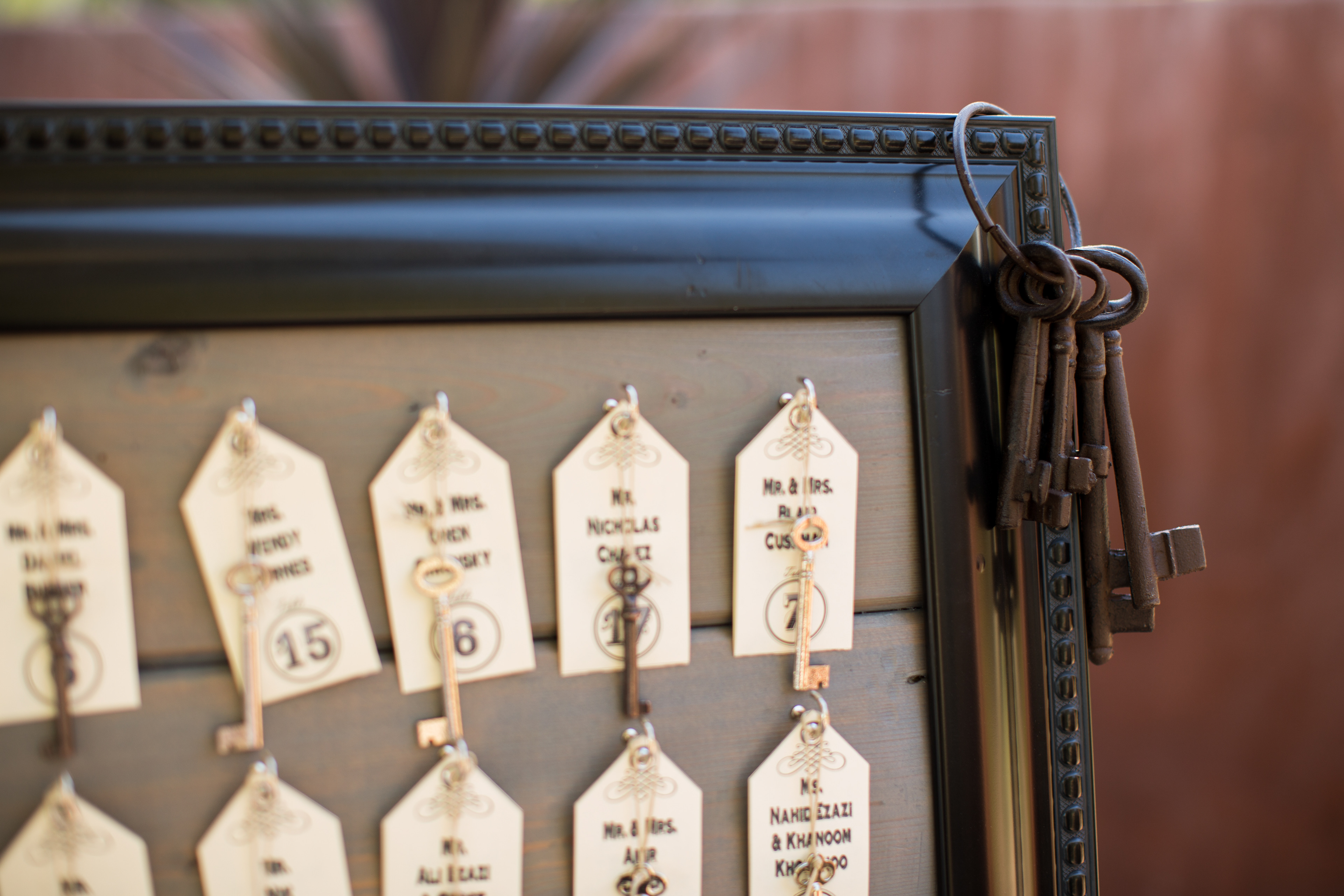 Another detail of Reserved Seating Assignment Cards with attached skeleton key. Photography credit
Embrace Life Photography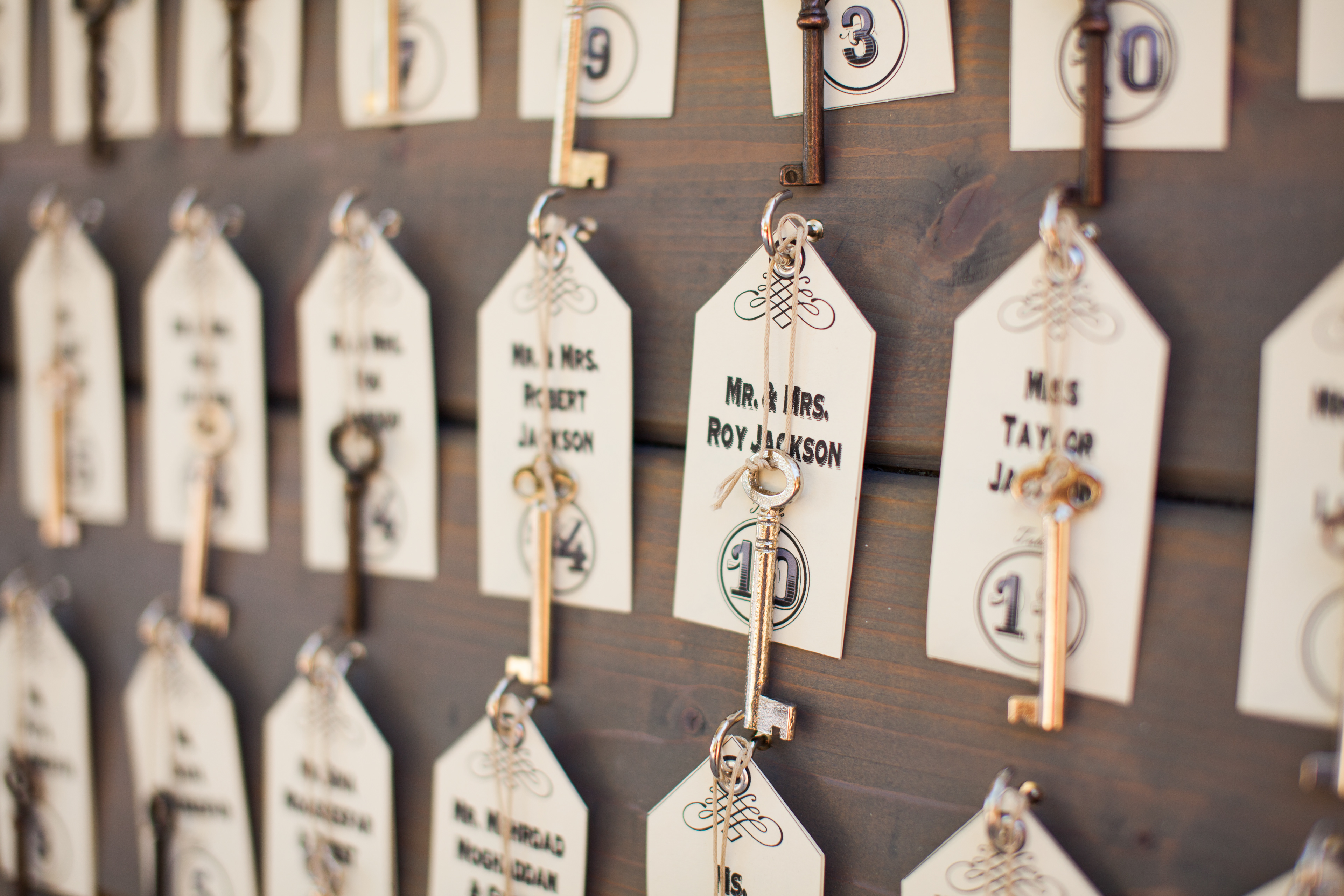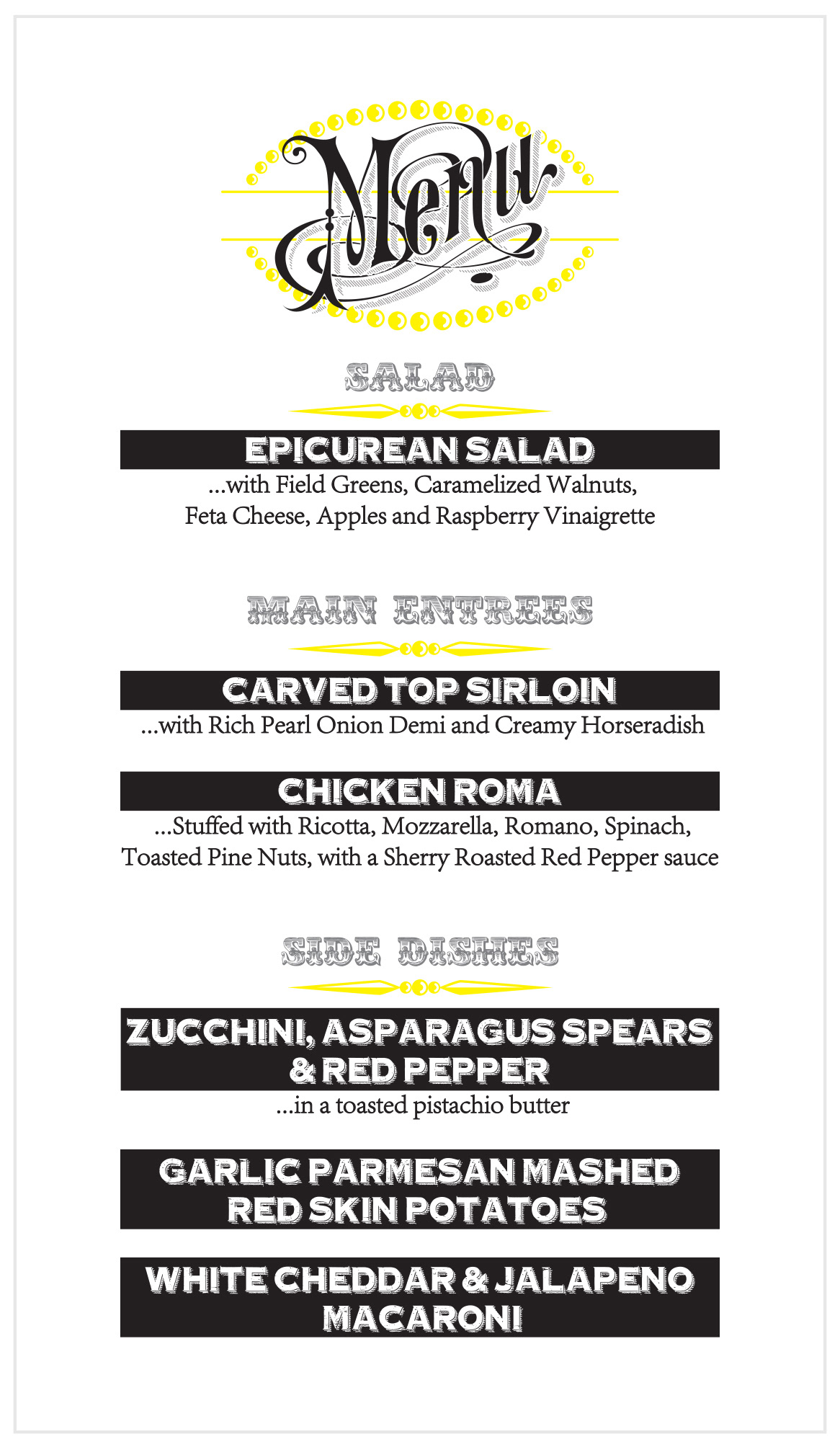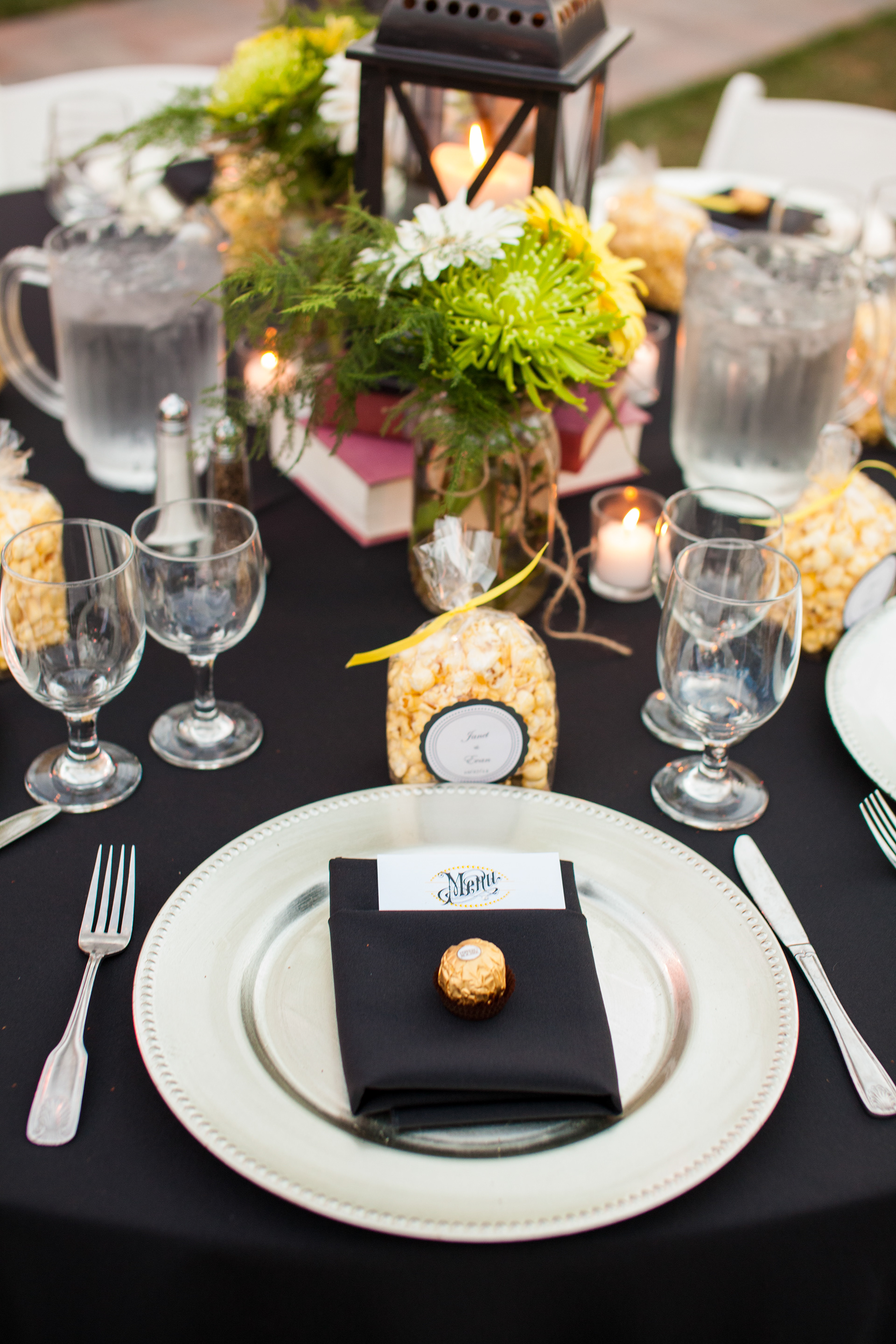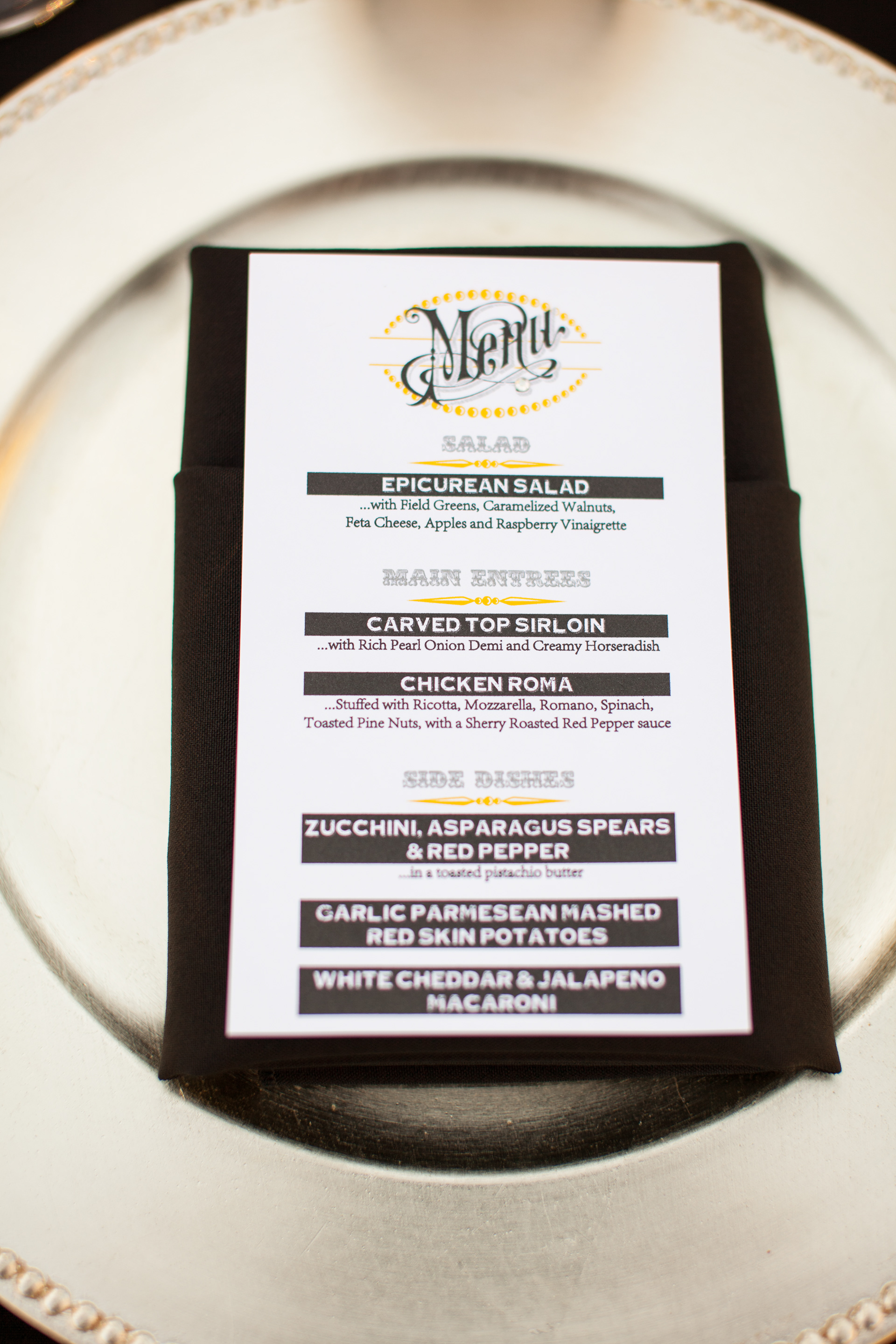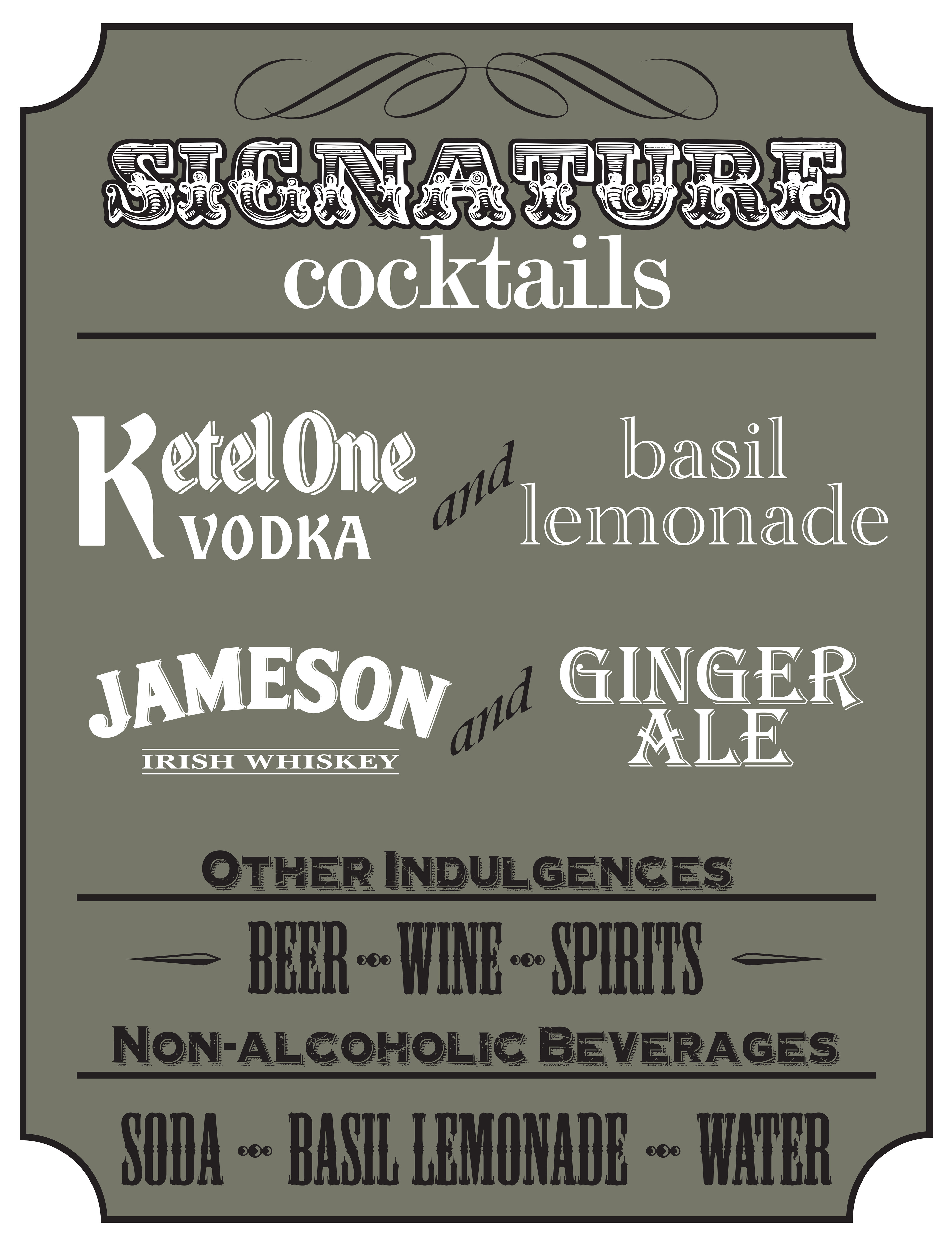 Coctail Menu Sign placed on bar with custom Tip Signage and custom Bar Sign in the background. Photography credit
Embrace Life Photography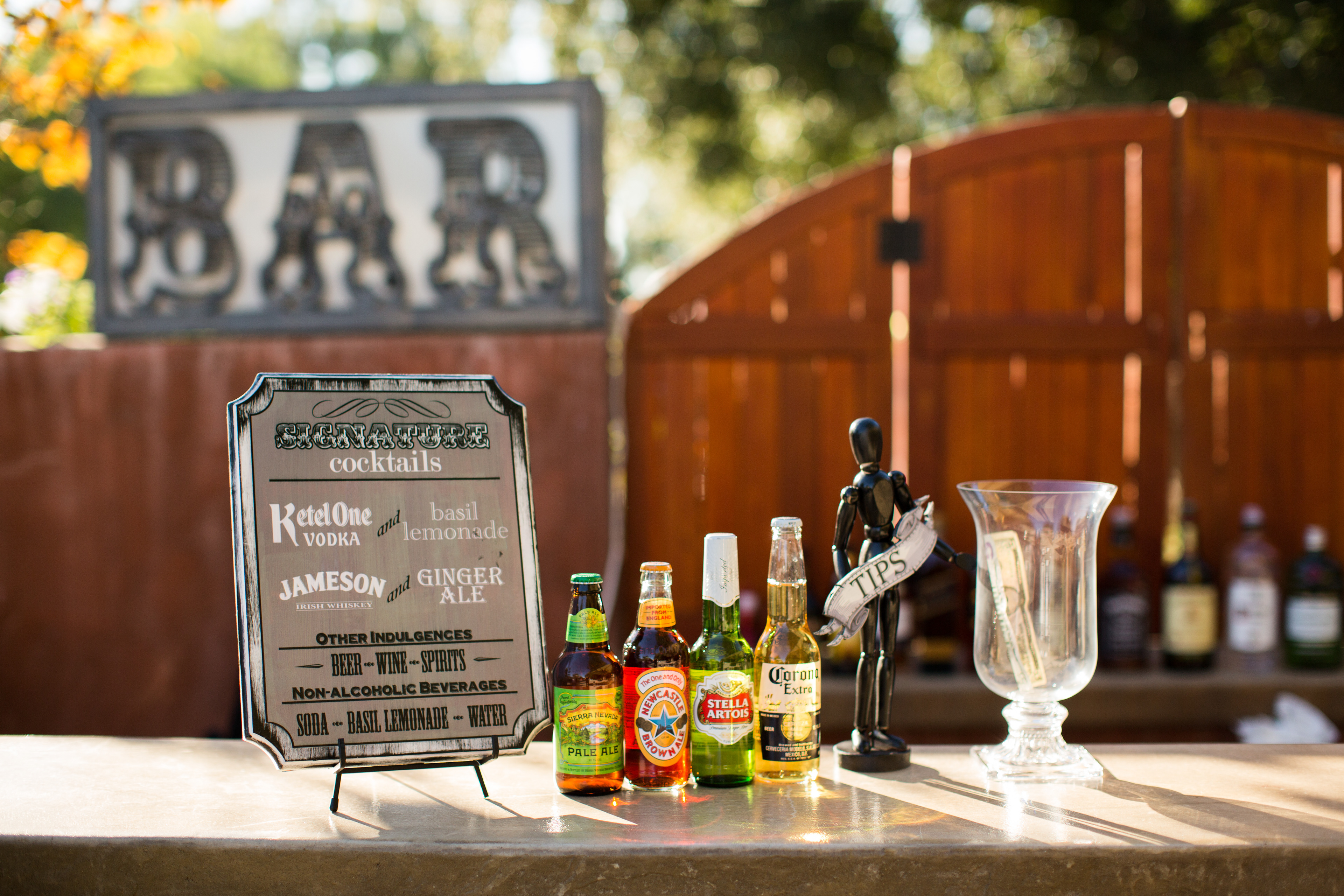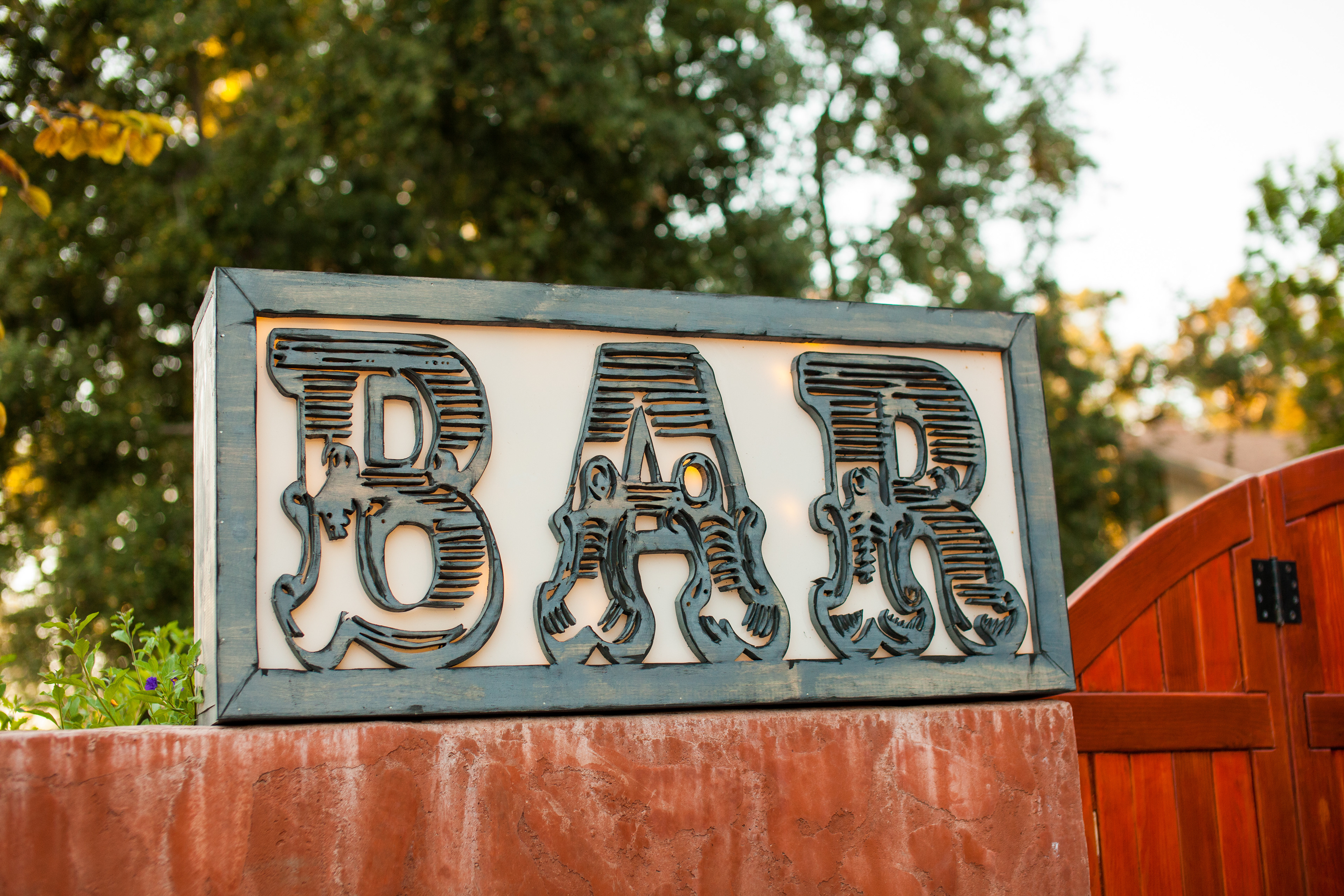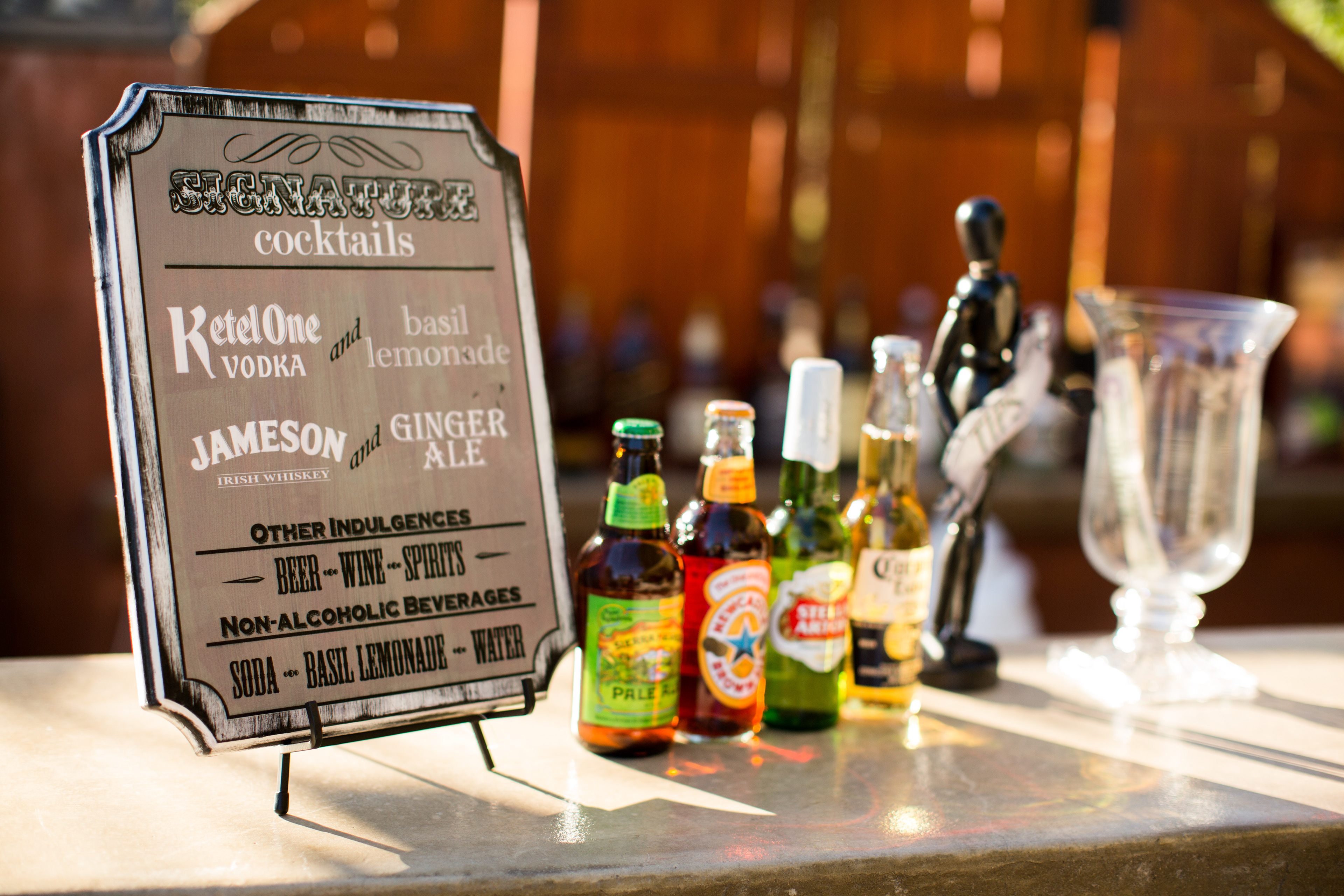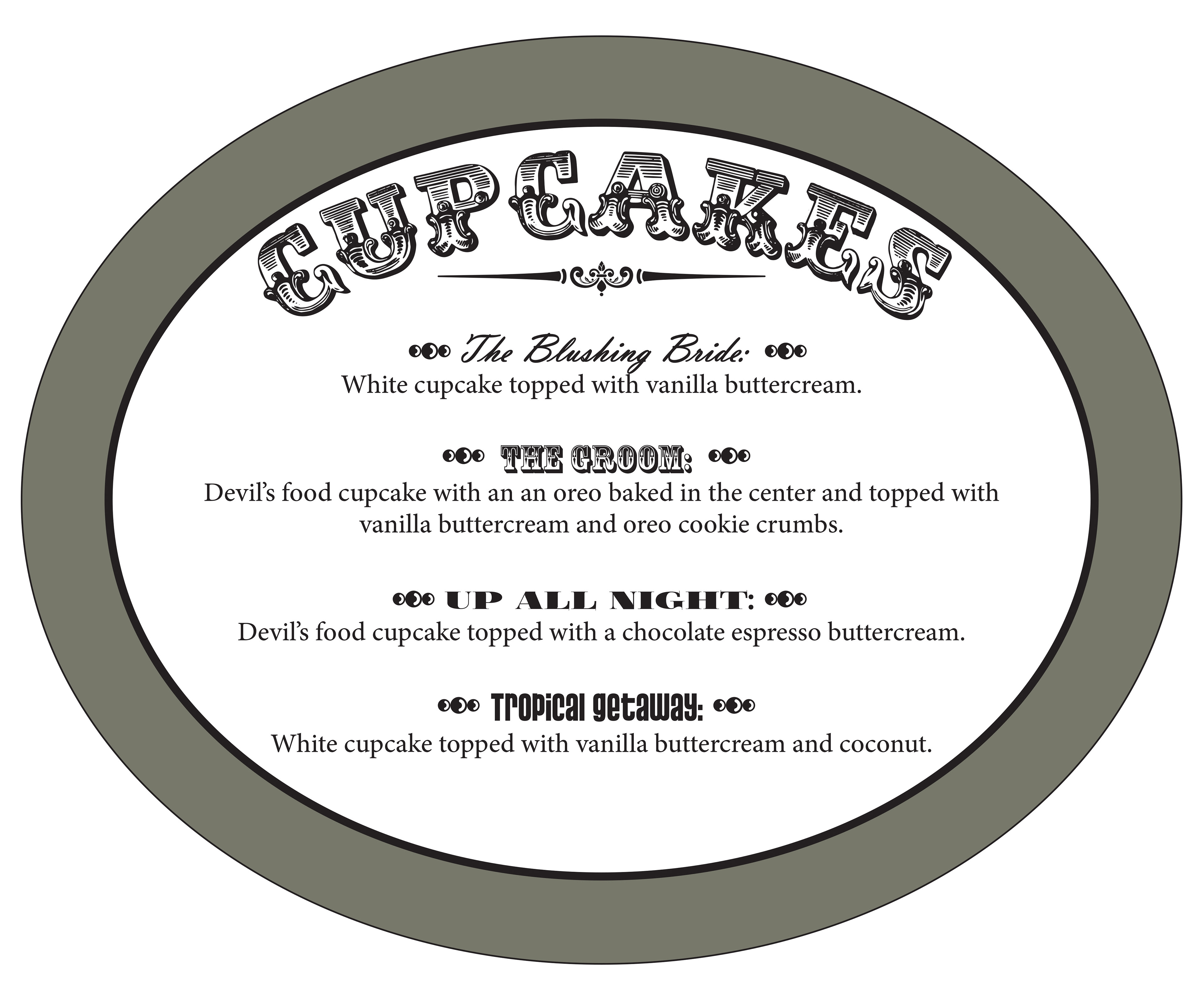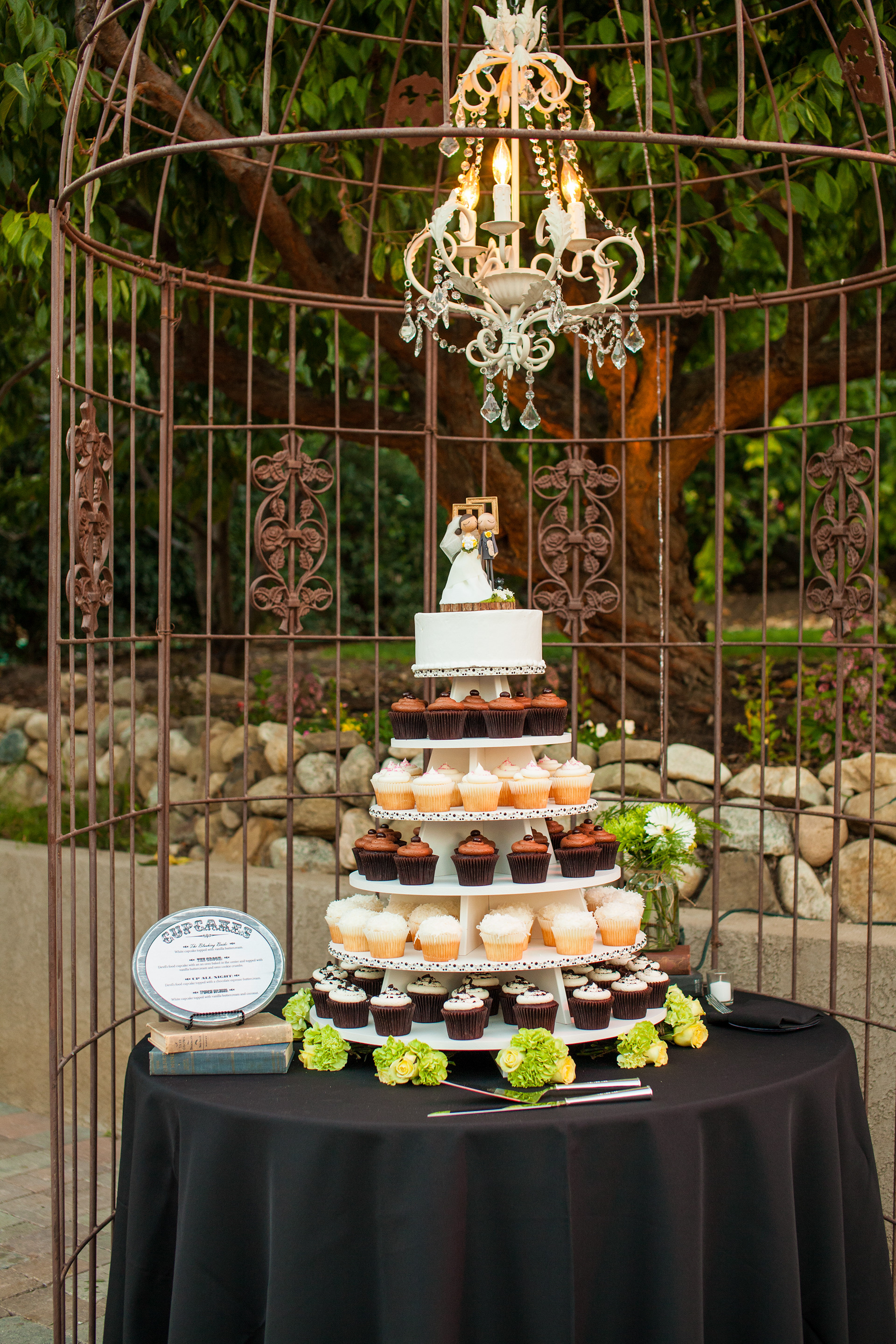 Detail of hand laminated, stained, painted, and distressed Cupcake Menu Sign. Photography credit
Embrace Life Photography